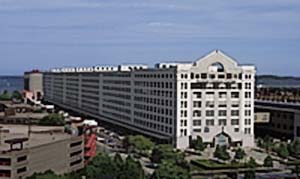 Services We Provide

¦ Mail fulfillment for first class and bulk mailing
¦ Wafer seal, seal envelopes
¦ Shrink wrap
¦ Collating
¦ Tri-fold, fold in half
¦ Product assembly, quality check and packing
¦ Recycling
¦ Landscaping

Center House Enterprises will partner with your company to provide quality products to your customers. We can customize most jobs. No job is too small, and we can accommodate large jobs.

We provide custom set up and specialized services to meet your needs. Jobs are priced quickly and competitively.
CENTER HOUSE
ENTERPRISES

21 Drydock Ave.
Boston, MA 02210

Tel 617.878.2500
Fax 617.426.3980

Center House Enterprises is a program of Bay Cove Human Services, Inc.

Site designed and maintained by
Capone Designs
| © 2007 Center House Enterprises